Metal effect: choosing elegance
Finishing for kitchen, living rooms and important spaces
The interior design trends for 2022 presents metal as choice for décor; colors and metals merge together giving elegant reflections and tridimensional light effects that enhance the details.
Manetti goes with this contemporary trend and is pleased to present its new wrapping foils. The new range delivers a perfect harmony between tactile and visual experience, pulling together the tridimensional pattern and the material rendering of the metal, giving the products a timeless elegance.
Just change the illumination and get an iridescent and tridimensional perception of the metal finishing.
The different levels of opacity and the different structures enrich classic, minimal, modern and vintage spaces.
Giusto Manetti Battiloro proposes four new decors finishing for interiors where the metal plays the main role in different shapes, producing variable brushing and shiny effects and making them suitable for décor of furniture accessories, panels and profiles.
Finishing is available on 1-mm thickness Abs too for edges, what gives perfect color-matching panels and edges in every spot.
The appeal of brushed metal
Thanks to its elegance and versatility, brushed metal is a very sought-after item in the world of interior design.
It is a sober, refined and less reflecting, but not less bright, metal that allows to create minimal and plain-styled spaces.
Gold, copper, bronze, aluminum are the most requested items, but also titanium, champagne, rose gold to create new and different ambiances for any kind of space.
SUPERMATT: matt and brushed metallic films for profiles and panels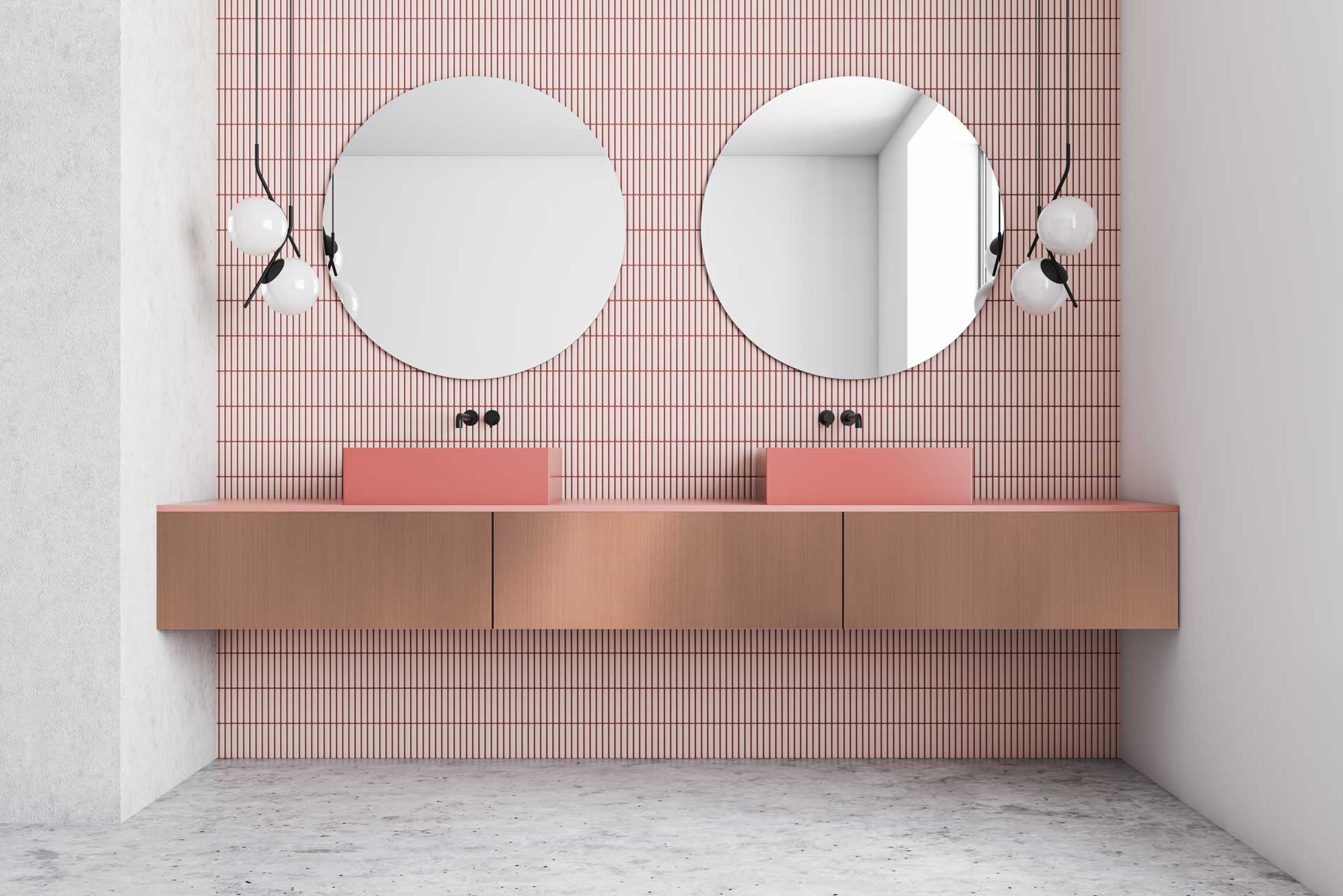 Supermatt is a range of very mat metallized films with a light coating that delivers a soft-touch product. Its main feature lies precisely in its distance from the universally known metal effect; in fact, it is not a soft-touch effect of the metal, but a particularly matt light rendering altering the brilliance of the metal areas and making the surfaces more compact.
The Supermatt collection has 3 types of colors to combine for several styles:
among the everlasting golden and silver nuances, copper stands out. Manetti proposes 3 lanching color varieties, but upon request more possibilities are available in the range for any kind of space.
The effect suits very good both in modern and more traditional or vintage spaces. We try to visualize futuristic spaces with silver details, luxury traditional spaces with elegant golden finishing or copper-colored items for modern interiors mixing up with vintage textures and shapes.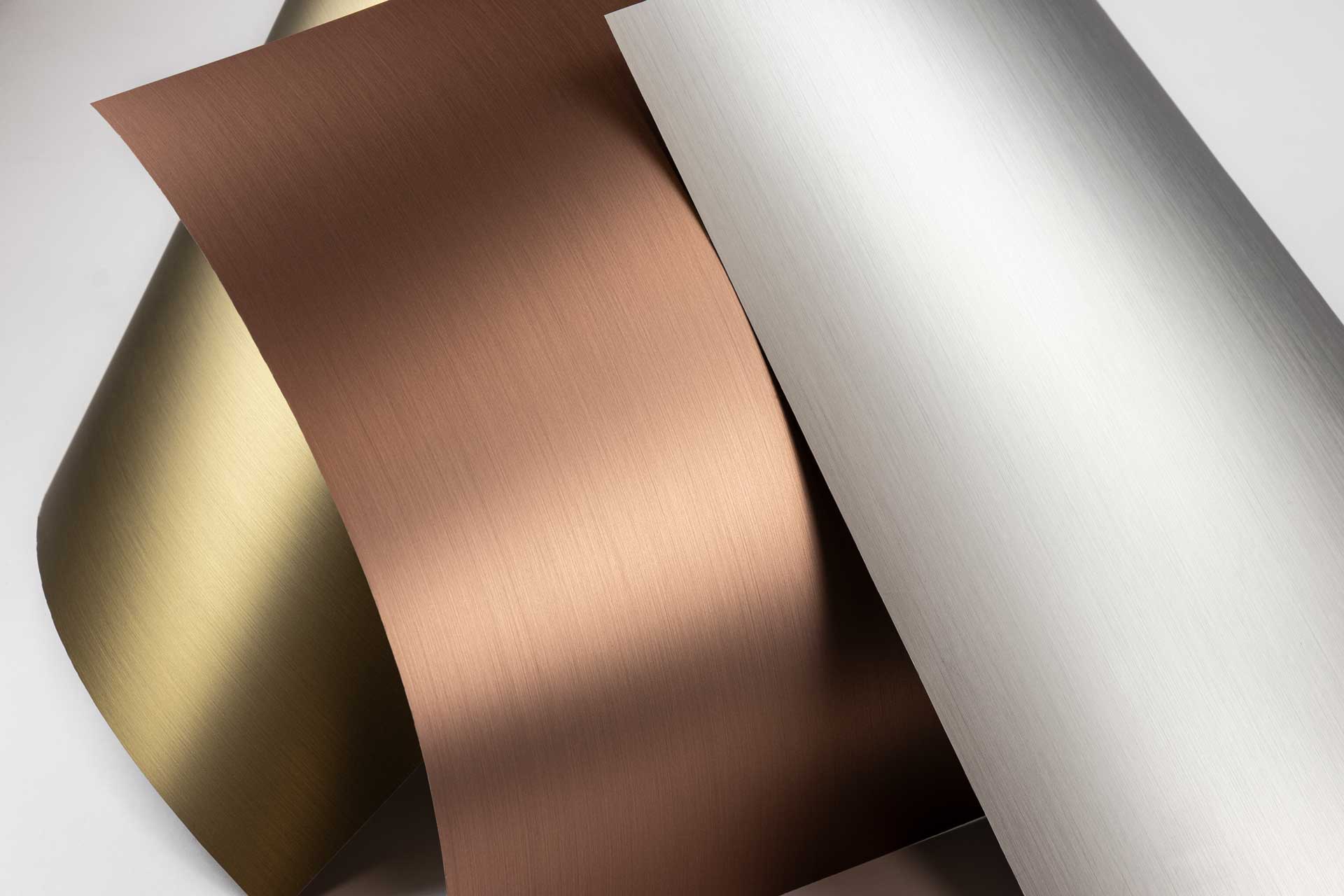 VIBRO: metallized films with "round brushed" pattern for profiles and panels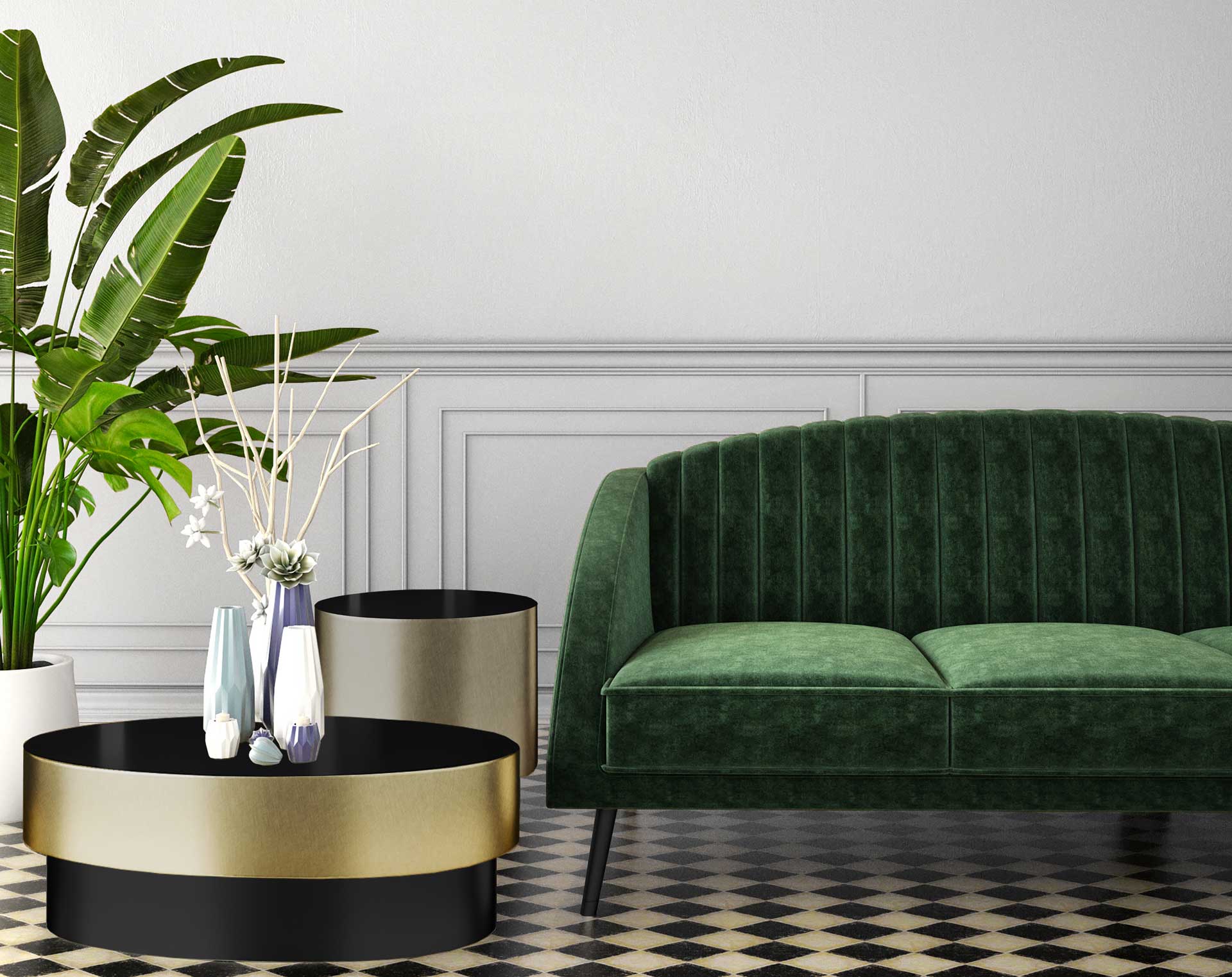 Vibro is a collection of metallic films with a very refined round brushed pattern that's delivers particular light facetings and tridimensional effect of the material. Moving the foil surface, the light effects it produces turn on or off making the brushed pattern more or less visible and giving a sensation of moving refinement.
The "round brushed" effect is obtained by imprinting technology. Vibro is ideal for wrapping furniture components, like:
edges,
shutters,
panels,
furniture accessories,
frames and finishing profiles.
Vibro imprinting finishing round effect imitates realisticly the typical steel finishing of appliances, kitchen toppers or lifts, that is a very common effect one can easily find around; it allows many color combinations for modern or industrial style.
3 basic color are available, Aluminium, Gold  or Gun Metal. More colors are available upon request.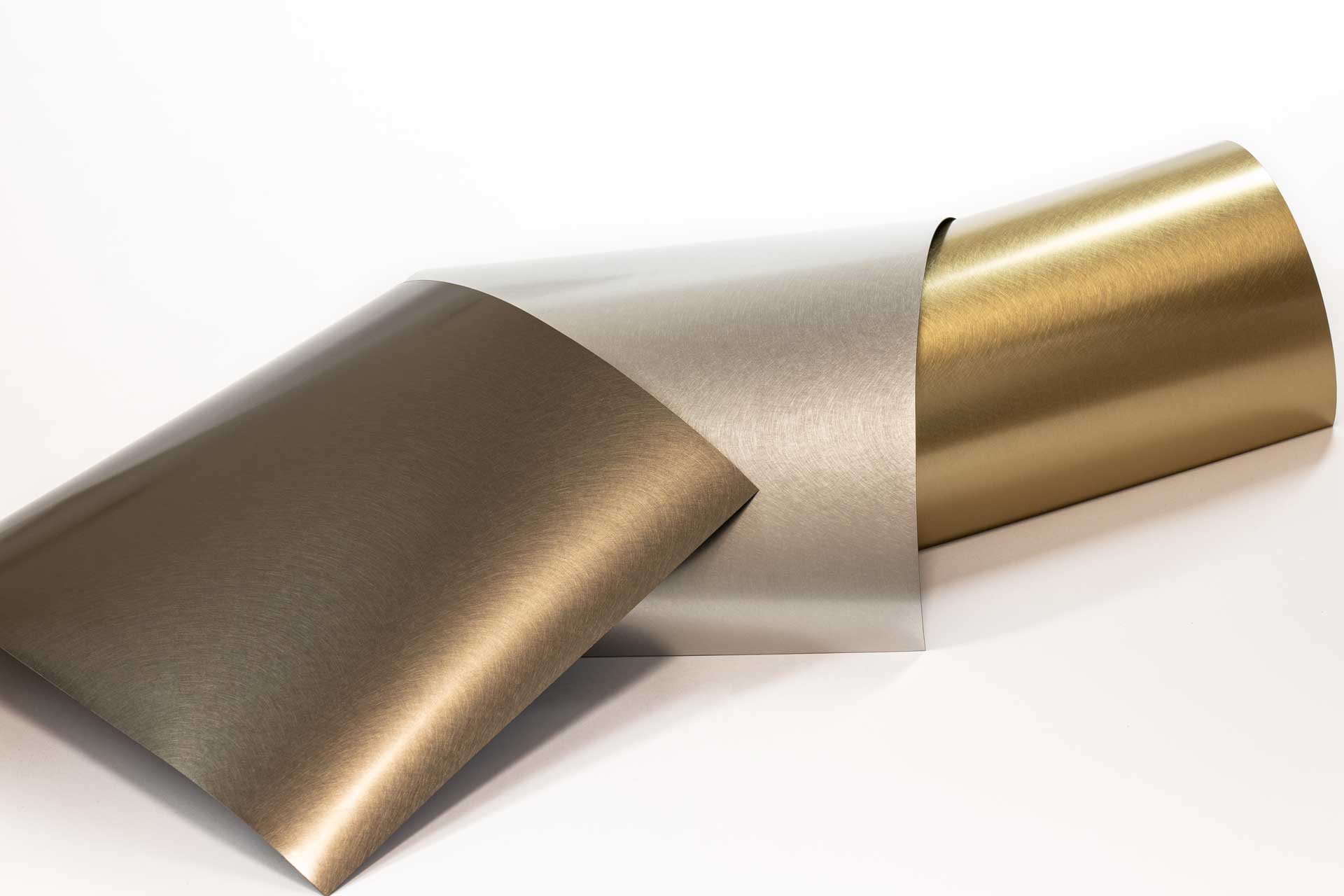 RB 300: metallized films with "broken brushing" pattern for profiles and panels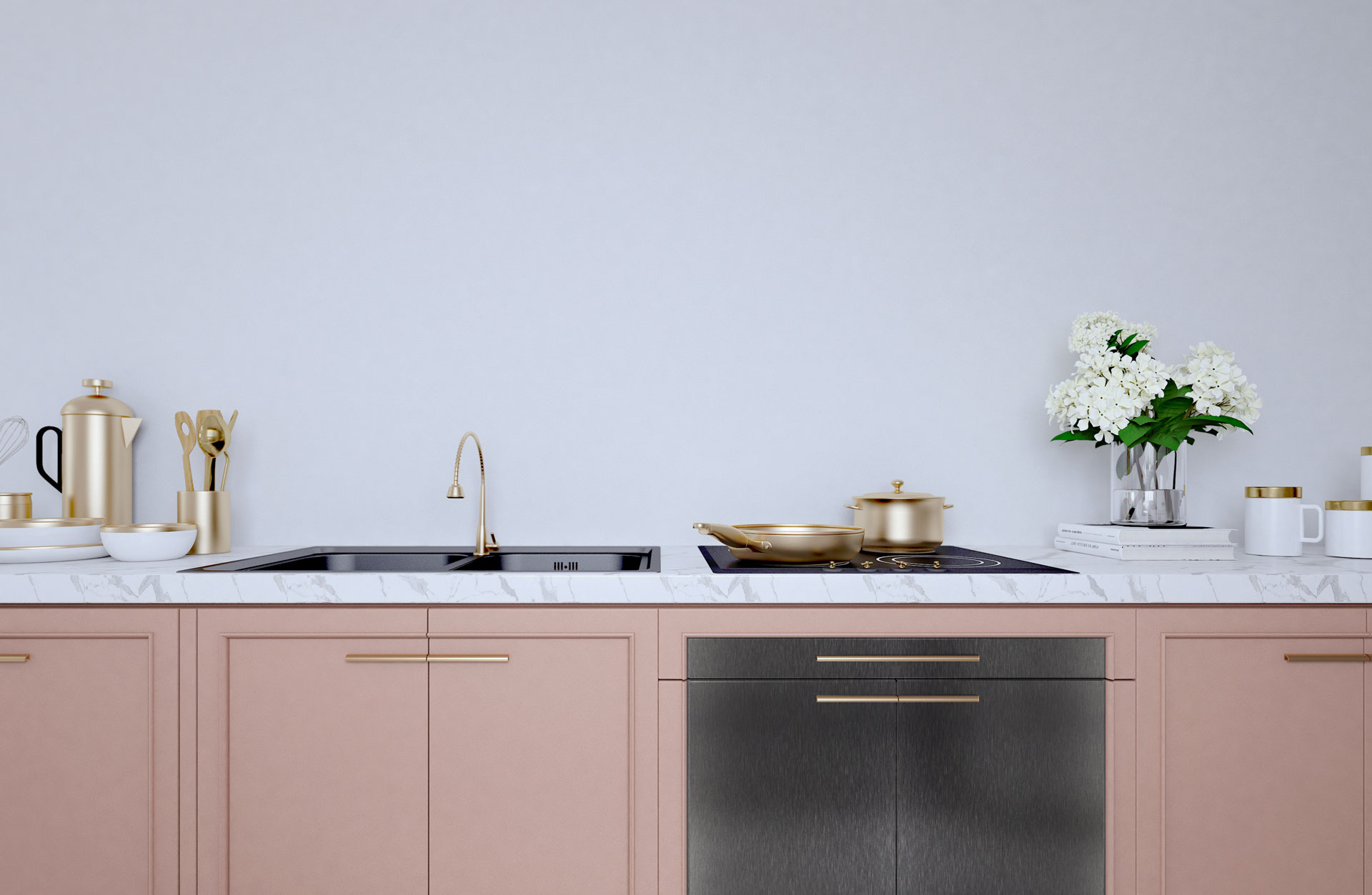 RB 300 is a range of metallized films with a brushed finishing. The brushing pattern is very thin and tiny, so the surface results partially metallized giving a sensation f broken design.
This finishing is ideal to create surprising combinations with different surfaces, playing with materials to give amazing effects of broken design and play of lights in the space around.
The "broken brushing" pattern is obtained through imprinting technology and realistically imitates the aluminium finishing that is very popular in the market. Even today aluminium is a trendy material, because the minimal style and the charm of metallic colors give excellent results for people preferring classic as long as minimal spaces, and for people who dare choosing more modern and sometimes even futuristic combinations. Metal gives spaces a particular touch of elegant geometry.
6 basic colors are available, from champagne to blue. More RB300 foil shades are available upon request. Compound material versions such as PET+PET/G, PET+PP are suitable to wrap furniture components, profiles and panels.
RB300 is a very popular product for a linear style by kitchen components, (wall) mirrors, interior doors, lamps, tables.
HONED: metallized foils with "honed brushing" pattern and imprinting technology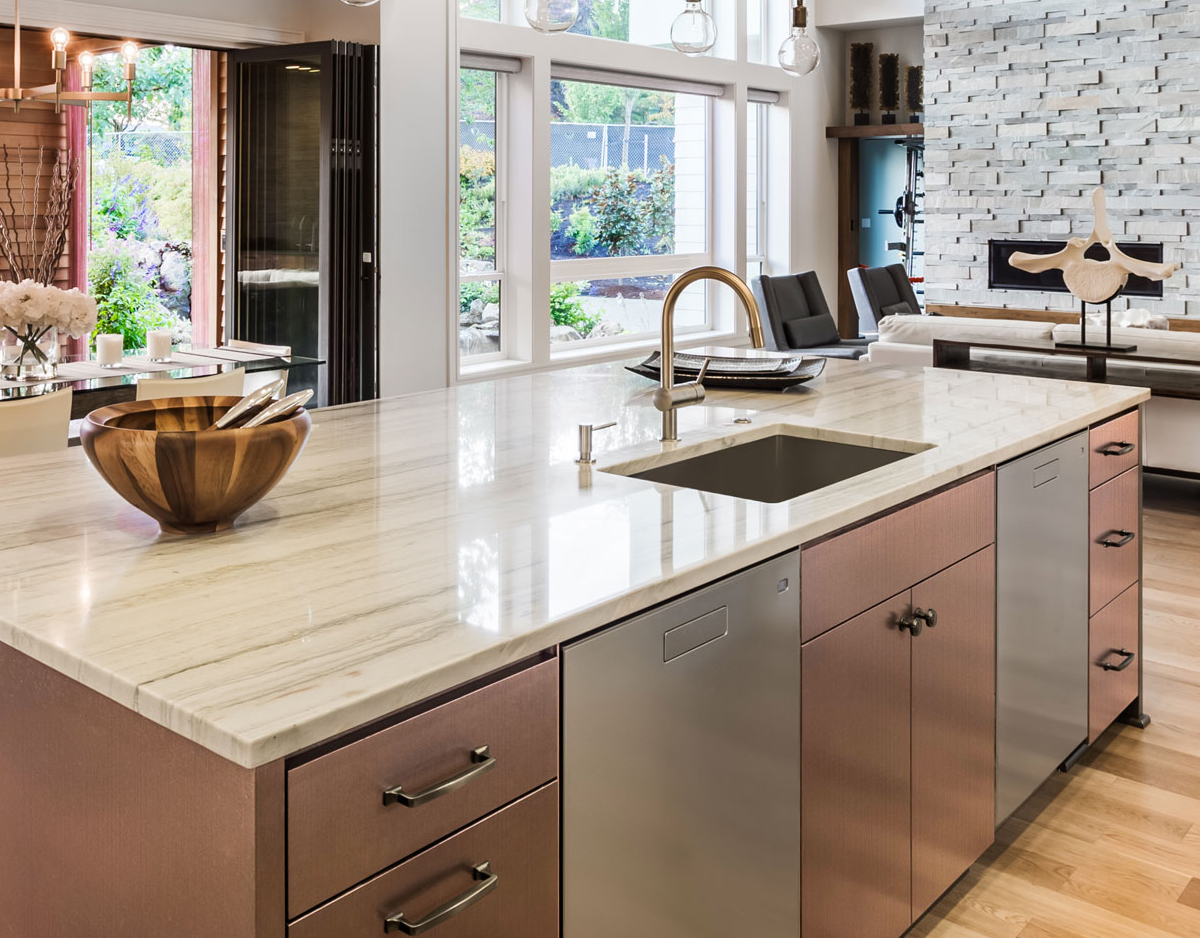 HONED is a collection of matt brushed metallized foils with an elegant 3D surface.
The refined 3D-effect, obtained through imprinting technology, creates amazing playing lights for interior design. The brushed pattern gives soft metallic nuances to make spaces sumptuous and sober at the same time. The combination of HONED wrapping foils with top-quality materials, woods, and marbles, is ideal to get refined and polished pieces of furniture.
In the range we find 4 amazing colors:
Silver
Titanium
Light Gold
Bronze
These shades give free way to creativity for decorating kitchens and open spaces providing a chic industrial style with a sober taste.