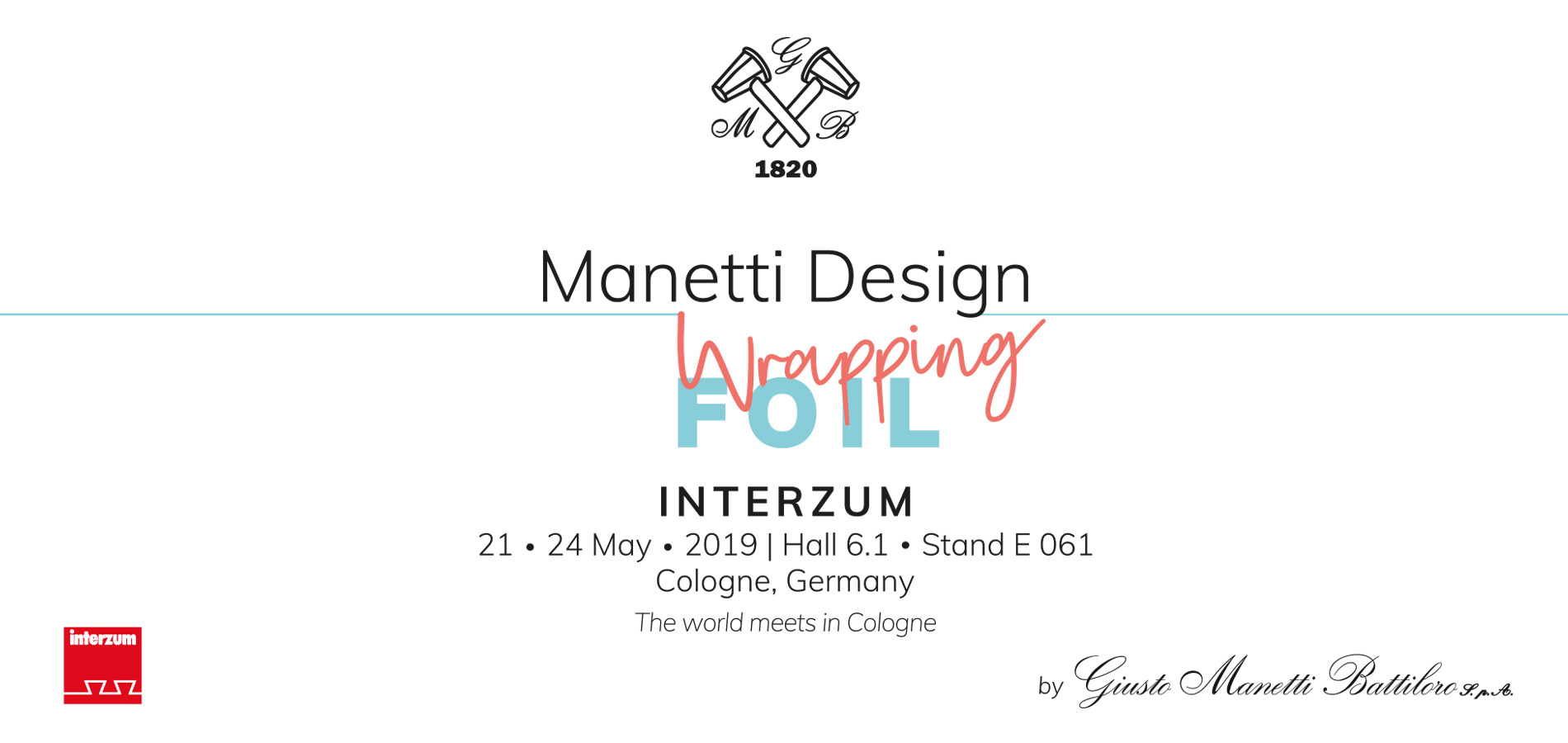 INTERZUM 2019
The world meets in Cologne at the exhibition that inspires the furniture industry. News and trends in the branch of the interior design will be displayed in multiple applications thanks to the leader companies exposing here.
Decision-makers, opinion leaders, communicators and trend-setters from all over the world have met again at Interzum 2019 to keep up to date about the industry's movements.
This year too Manetti Design by Giusto Manetti Battiloro has taken part to the exhibition presenting products technologically innovating products with trend finishing. Among them:
Metallic PET-foils for wrapping purposes of profiles and panels, with IMPRINTING finishing.
DEEP is a collection of metallic super-opaque foils for wrapping purposes giving softness to the finishing. It has been conceived for modern environments, being the ideal match with solid colors in SOFT-TOUCH version.
They are made of metallic PET enriched with a deep "imprinting" effect and an opaque painting on the top. It can been laminated with PET/G, PVC or paper in different thickness to wrap MDF, chipboard panels, plastic and metal.
Color ASA-foils for wrapping purposes of panels and profiles with PUREZ finishing.
Softmatt is a series of super-opaque solid colors made of an innovative material, i.e. ASA
The top finishing is particularly soft and pleasant to the touch. ASA is a wrapping material suitable for plane and/or 2D applications, it is particularly resistant and flexible as well.