Plastic edges are products ABS, PVC and PP to be used for panels finishing.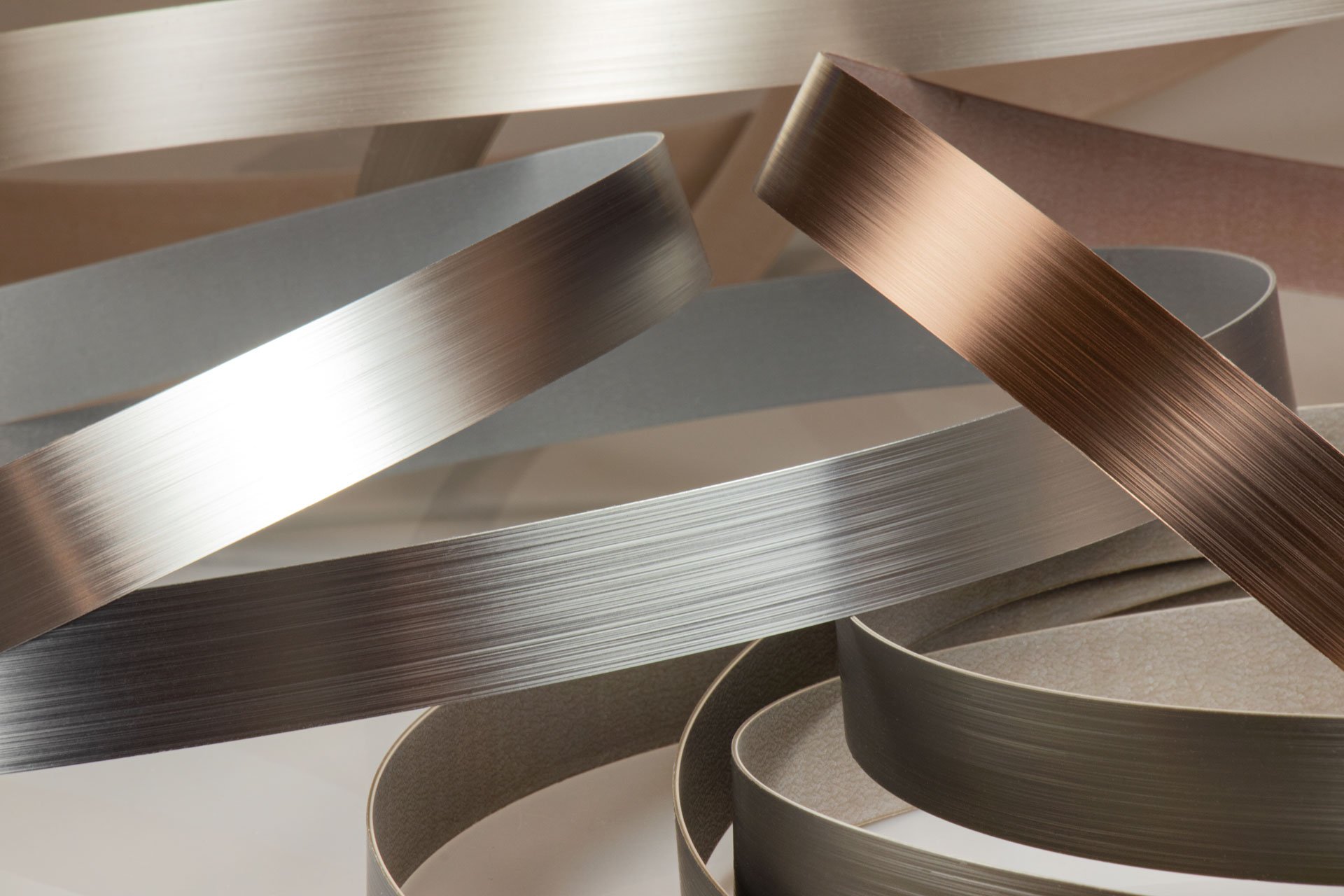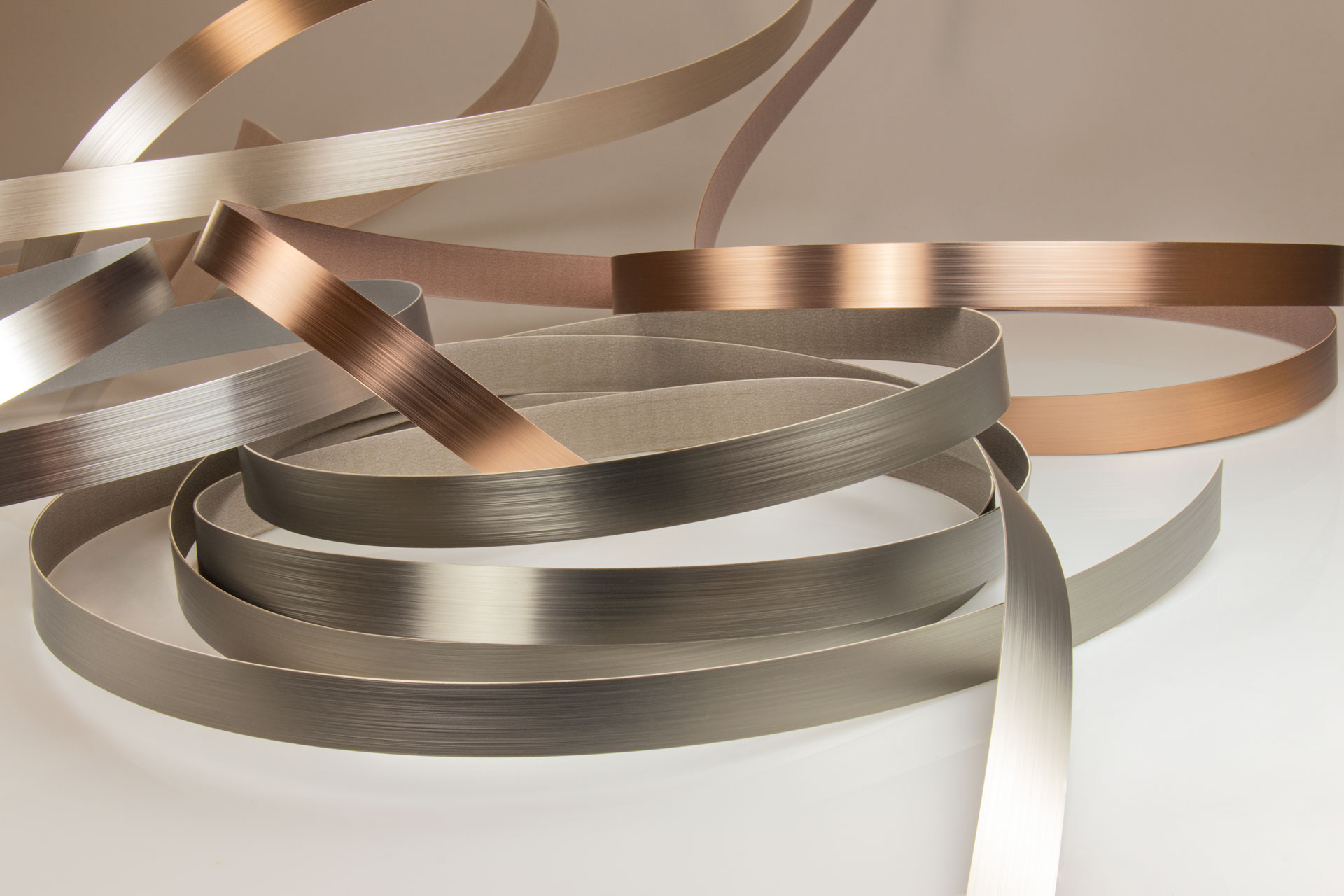 Matching surfaces and edges for innovative aesthetic solutions
The foils belonging to our collections Honed, Deep and Soft-Metal are available also to wrap the edge to match the color of the surface. The result is a perfectly finished panel.